Master Bedroom Transformation Before and After | WEEK 2
Come along with me as I redecorate my master bedroom. My huge master bedroom transformation is on week 2. If you missed the first post in this four part series, make sure to check it out so you can see the before of my bedroom and see all the inspiration photos I'm working from to get my master looking like a luxury resort hotel room. In week 2, we are on to shopping for items for this master bedroom makeover! Check out the video to see the shopping fun in action!
The room is now done! Make sure to check out the full playlist of this series here!
// The mission
Since I am not changing the furniture and we are basically accessorizing, there is a lot of shopping to be done. So I am going to find the best deals I can and that means shopping around at some of my favorite stores where I always have luck finding home furnishings and other decor items for my DIY's.

// HOME GOODS
Let's start on my little trip to Home Goods. Is it just me or is your Home Goods always crazy busy? The lines are always at least 10-20 minutes to check out and the aisles are crowded. It can be a struggle if you don't get there right when it opens.
I saw this little white throw rug and thought it might be good for that sitting area by the window. But I wasn't sure if it fit in with my mood board. Since I'm going for that look Restoration Hardware has going on in all their showrooms, throughout my shopping trip I found I was asking myself that all important question, "What would Restoration Hardware do?" So, in response to this throw rug, I decided although it was cute, it was too glam for the look I'm going for.
Then I checked out the wall hangings at Home Goods. They had some cute stuff. This is not related to the master bedroom, but isn't this erasable board the cutest? This would be perfect in an office or wherever you have your home base station in your house. I considered picking it up but I stayed focused on my mission.
I was super excited to find this 8-panel frame. For such a large frame with the nice mats for each section, $19.99 dollars was a great deal. It came in black and white, so I picked up a black one for using above the dresser on that empty wall.
I have seen these decor suitcases at Home Goods before, but they are usually dinky feeling and this one was really sturdy and heavy and does open for extra storage inside. It was $29.99, which was a little more than I wanted to spend, but since they didn't have the cheaper ones, I picked this one up. I thought it may be good on top of the bare dresser or maybe to fill another empty spot in the room.

// WALMART
The mirrors were more than I wanted to pay at Home Goods. For the size I was wanting, they were around $60 or $80 each. So, I moved on to Walmart. Mirrors are always expensive, especially large ones like the ones I want behind the lamps on either side of the bed. But I found some simple closet mirrors at Walmart and they had a few with some really nice frames on them. I picked these up and they were only $13 each!
This was a great find and huge savings compared to the $80 ones at Home Goods. The frame may be simple, but they are going behind fairly ornate lamps so I think these will work perfectly to bring some light into the room and dress up the walls a bit. Walmart also had some good prices of drapery rods, like really good quality solid looking ones. And then their bedding was awesome too. I have a king bed so even for a large 3 piece king bedding set, it was only $59! I did not pick one up here though because the style wasn't exactly what I was going for.

// MICHAELS
Michaels had a great sale going on for some of their brands of frames. They also have good coupons on their site, so before I go there, I always check their coupons because it seems they always have a 40% off one item. But these frames I found were 70% off!! That took them from $23 each to around $7 dollars each! I got 6 of them for the series I am going to put above the bed. These had a black frame with an off white mat like the 8 panel one I had picked up at Home Goods.
// ONLINE BROWSING
A couple more things I need are the curtains and bedding. I did a little online browsing, so here are a few ideas I have for those, but I haven't made my final decision yet. I think these all fit in with the luxury hotel room theme I am going for.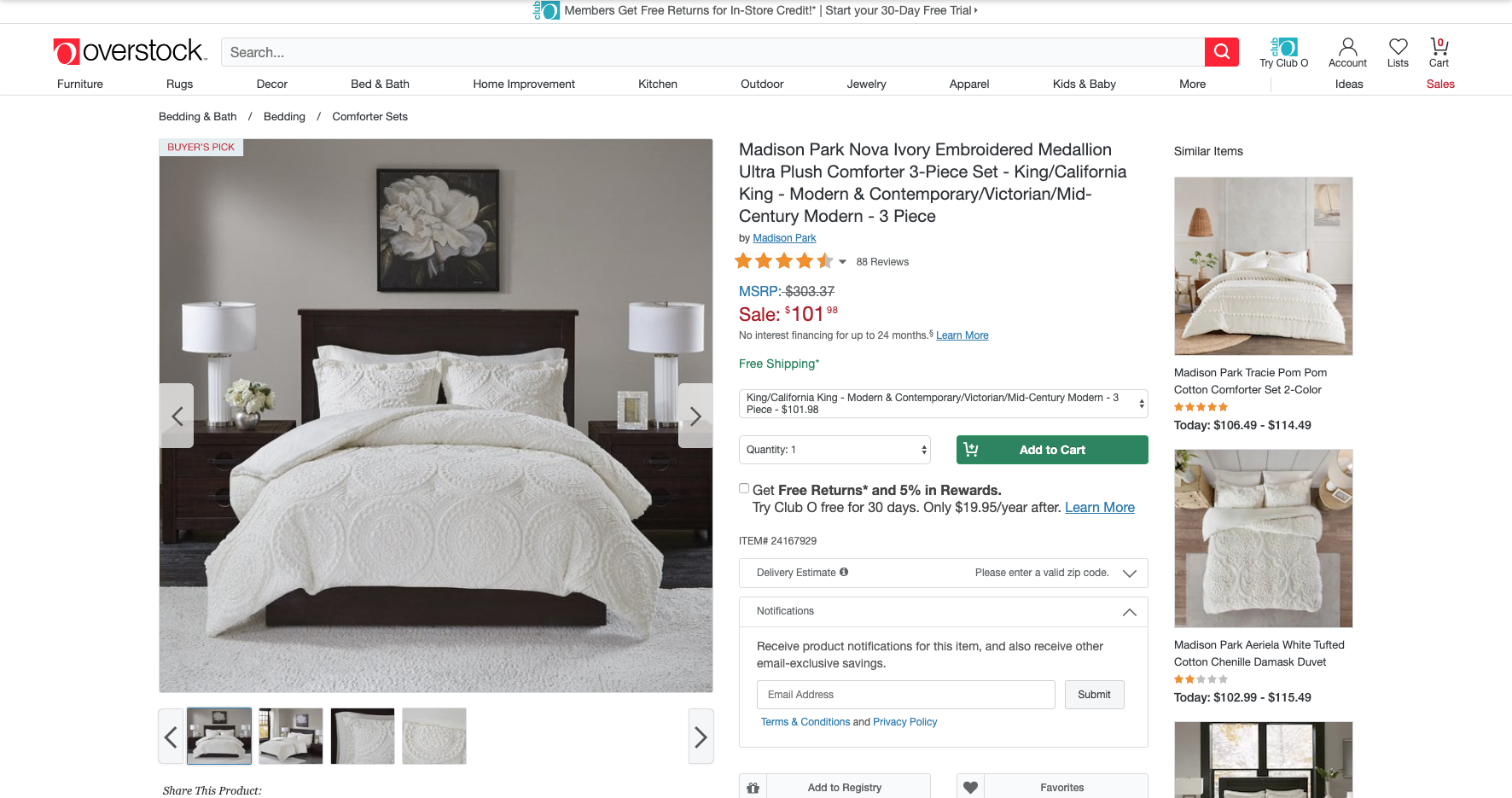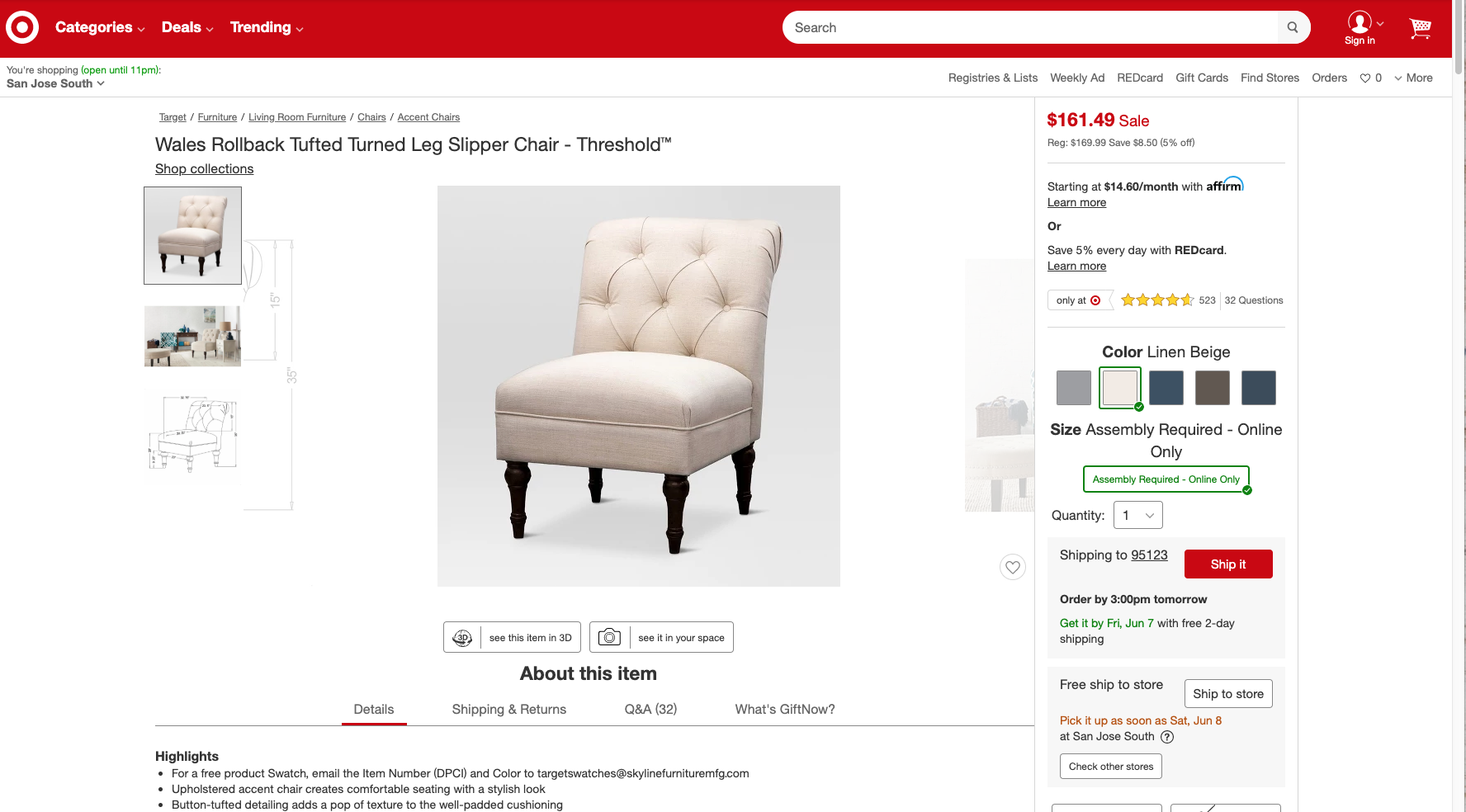 Light and bright chair from Target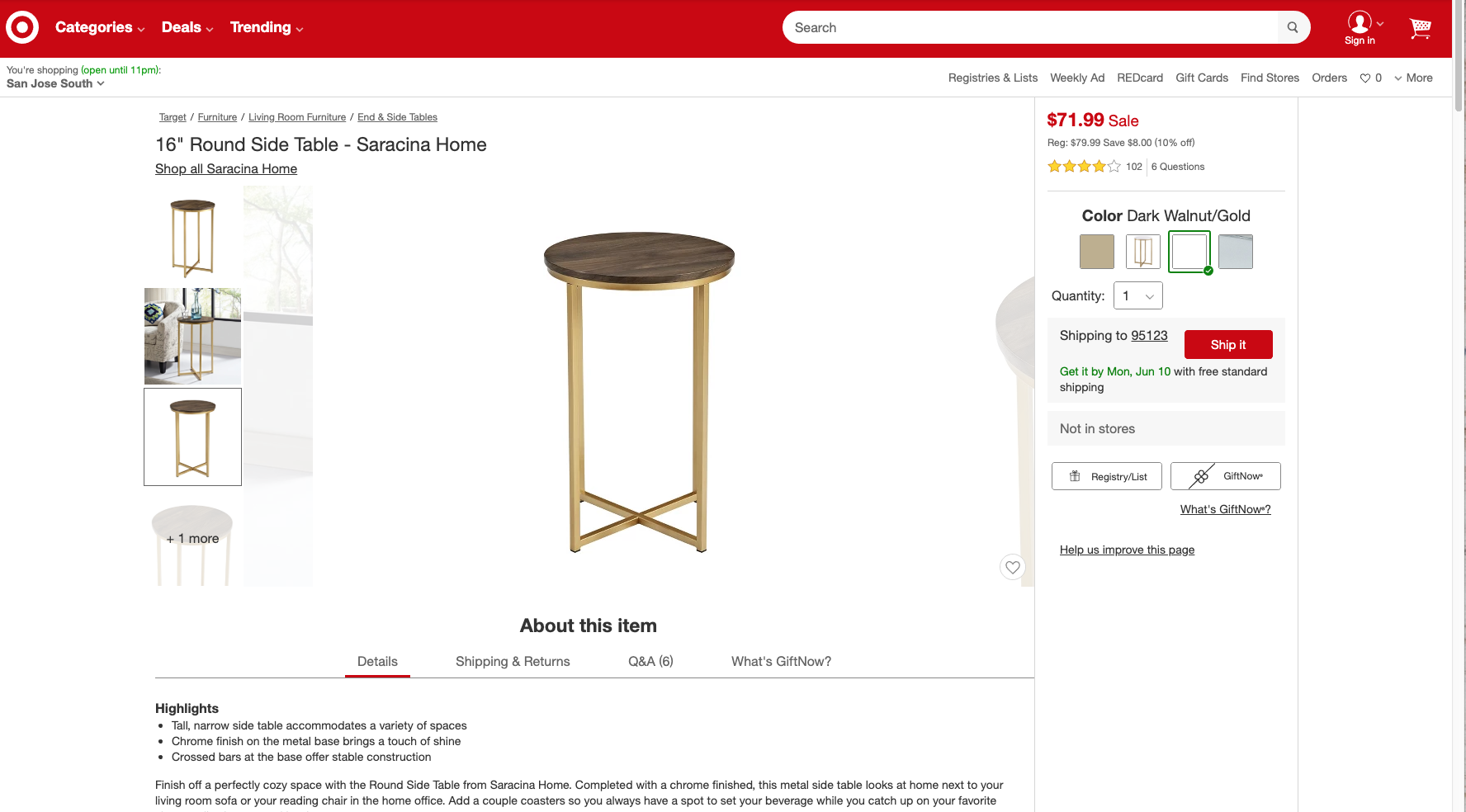 This could work for next to the chair in the new sitting area by the windows
Don't forget to check out the first post of the inspiration board, so you can follow along on this bedroom makeover journey!
The room is now done! Make sure to check out the full playlist of this series here!
FTC Disclaimer: All opinions are always 100% honest and my own. Some links may be affiliate. It doesn't cost you anything extra and you are free to use the link or not as you choose. If you do use my links, I appreciate your support.