WIN a Cake Decorating Kit for Beginners
Today is like a party! I can't believe I've been blogging and on YouTube 1 year. Time really does go fast. I have a few announcements to make today and I have a 1 year anniversary/2,000 subscriber GIVEAWAY. I did a video with all the details, if you want to check it out below. Otherwise, scroll down for the entry form!
Don't forget to check out the new ARTSY CUPCAKE STORE!
If you want to read more about the $179 value Wilton Cake Decorating set that is being given away, then click below because there are 263 items in there, so I am not going to list them all here. But, trust me, this is everything you will ever need to decorate a cake or some cupcakes and have them turn out gorgeous!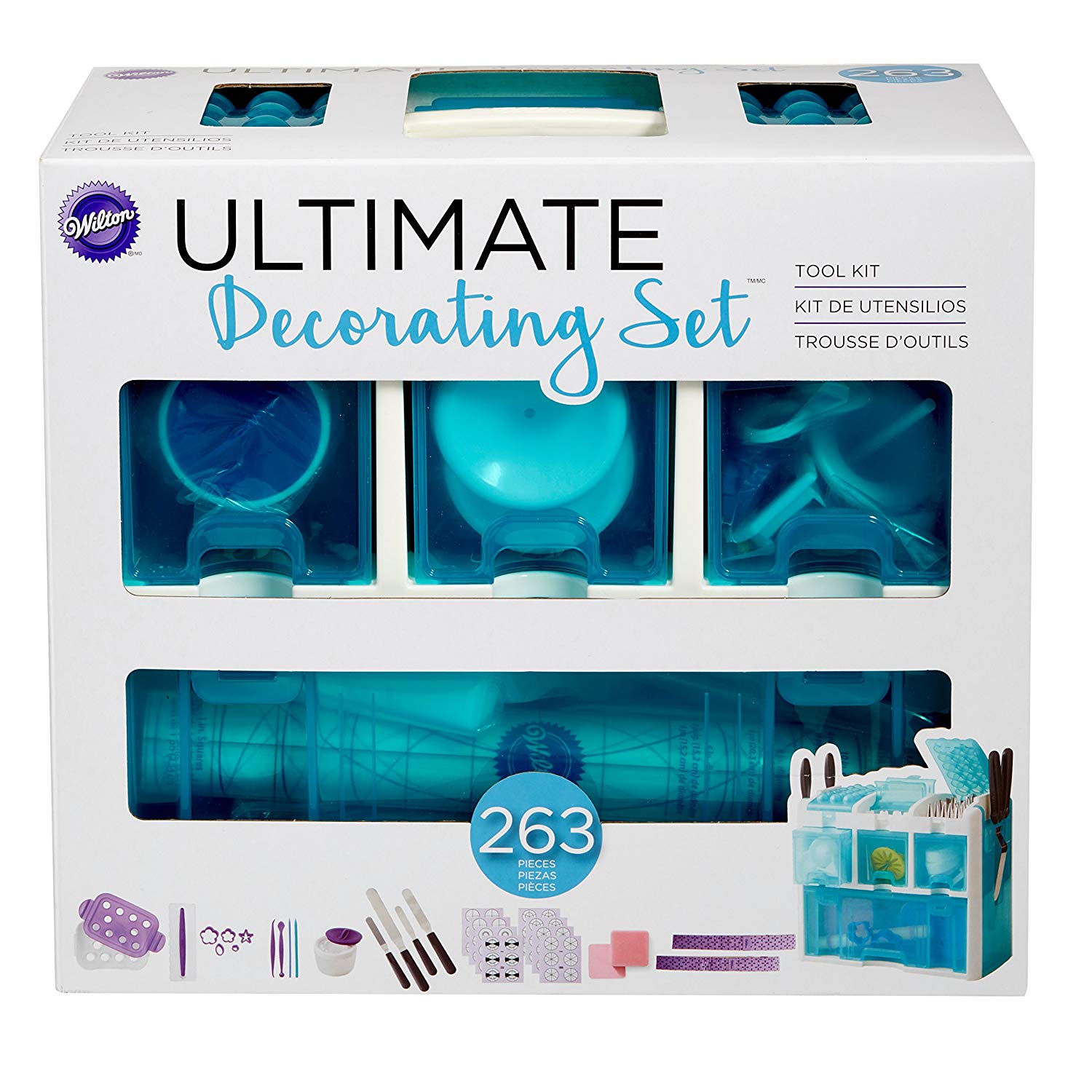 Ultimate Decorating Tool Kit
1 year ago I decided I wanted to start a YouTube channel. I had actually been thinking about it for years before that, but 1 year ago I actually did it. As you probably already know, I'm a full time graphic designer, so I love being creative SO much that I made a career out of it. But the creativity doesn't just stay in my office.
I've always loved decorating my home by re-doing a room or designing a tablescape for the holidays or doing a DIY. I enjoy being creative with my wardrobe by shopping my own closet and putting pieces together that are unique and interesting. And then I love being creative in the kitchen! I'm so visually focused that I love creating food that's beautiful and well, cupcakes are just my favorite little thing to decorate.
So that's why I'm here. To share all my ideas that otherwise would have just stayed in my home and been kept to myself. I started my blog and YouTube channel, so I could share all my ideas with you and give you creative inspiration so you can make your life as creative as it can be.
In this second year of YouTube, I plan on doing a few new series. I already started my Artsy Cupcake collab, which is for all of us creators to share our content together in a very creative playlist. I did a video with all the details on that, so if you like sharing cupcake recipes or DIYs, then check that out because the first playlist in that series will go live on Sept. 8, 2019.
I also want to hone in on videos that inspire creativity. I feel most of my videos and blogs have done that in my first year, but in this second year I plan on doing a cupcake series that focuses on that and then a fashion series that will share some creative ideas. I don't want to give too much away but you will be hearing about those soon. Everyone seems to love my DIY's and home decor, so I will keep going strong with that. And I'll also throw in a few reviews here and there but creativity in your life and home will be my number one focus.
If you have anything else you would like to see from me, please let me know in the comments section below. I create all this for you and I want to make sure that you're enjoying the content I'm bringing you.
An exciting announcement I have is that I have an Artsy Cupcake store now. You can get to it from the "SHOP" link on my blog. I have all kinds of fun items like mugs, sweatshirts, teeshirts, canvas bags and a bunch of other fun stuff. I would really appreciate it if you would check that out!
I am doing this giveaway through Gleam, and they make it really easy to enter. There are a bunch of ways you can enter, such as making a comment on my blog or through Twitter or Instagram. It's your choice. But make sure to get in all the entries you can so you have a better chance to win this Wilton Ultimate Cake Decorating Tools Set!
Again, a big thank you to all my friends here on Artsy Cupcake. Good luck on the giveaway and I hope you have a very happy day!
FTC: Not Sponsored. All opinions are always 100% honest and my own. Some links may be affiliate links. If you click a link and buy something, I receive a small commission for the sale. It doesn't cost you anything extra and you are free to use the link or not as you choose. If you do use my links, I appreciate your support.