FabFitFun Unboxing 2018 | FabFitFun Winter Spoilers | What is Fab Fit Fun
The winter Fab Fit Fun box is here and I am really excited to share what is inside with you. It is so much fun to watch unboxing videos, so I created one for you right here.
If you aren't familiar with Fab Fit Fun, it is a quarterly style and beauty box. The prices vary based on what discounts or sales are going on, but regularly they are $49 per seasonal box. You can get a discount by purchasing the annual subscription. I also have a discount code for $10 off your first order and the link for that is right here.
I would label Fab Fit Fun as a mid-priced style box, because its similar to Box of Style, but the price is about half. You get lots of items and the value of all the contents usually comes out to around $300, so quite a savings if you pay $49 for one box. If you are an annual member, you have options to choose some of the items that come in your box, so you may get to pick the color of something or choose between a couple items. It's the little things like that, which make this subscription really fun! So, lets get into what I got in this winter Fab Fit Fun.
The packaging is super cute, they always do a different illustration on the outside of the box to go along with the season. There are some coupons and a nice little magazine with articles, crossword puzzles and all the details on the products in your box.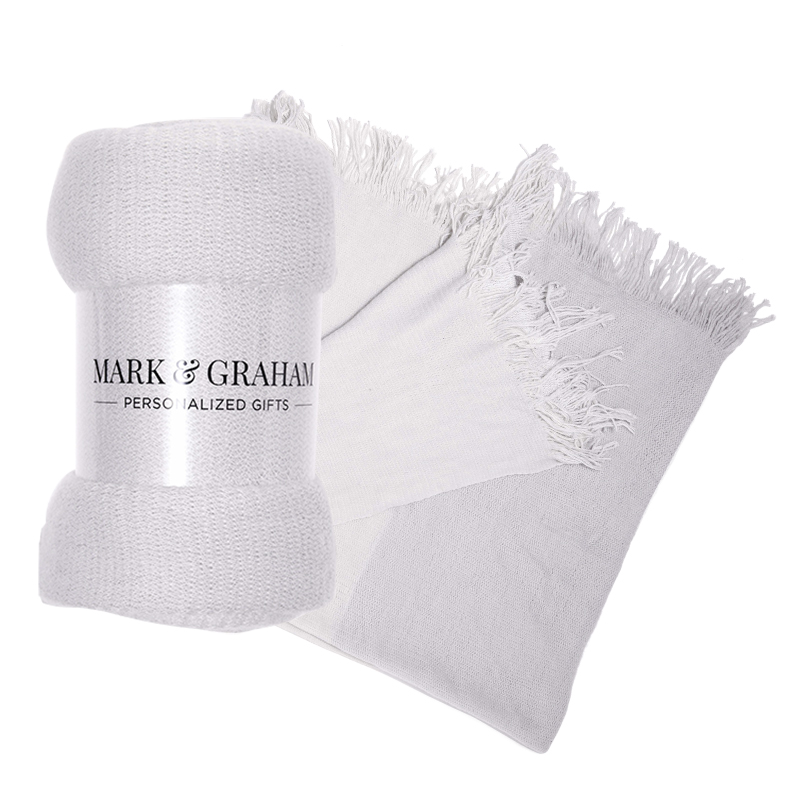 // Mark and Graham throw
This Mark and Graham throw in grey is really soft and has some fringe detailing. It is valued at $49. I think that is a good estimate of value because it feels very soft and luxurious. This is a great item to include in a box, because it is something universal and I don't think you can have enough blankets laying around the house, so I am really happy with this. I had taken a break from Fab Fit Fun for about a year, so I didn't get in on this one in time to choose my items or colors, but if I had I would have also had the choice of ivory for this blanket.
// Moroccan gold series hair treatment mask
Next, we have this Moroccan gold series treatment mask. I love getting hair products in my boxes and this one is great because I have used this Moroccan brand before and they have excellent products. I have no doubt this will be really moisturizing and smells good too! It is valued at $49! That is the cost of this box right there so you can really see the value in these fab fit fun boxes. They had the option to pick between this hair treatment mask and a Bearpaw headband and glove set.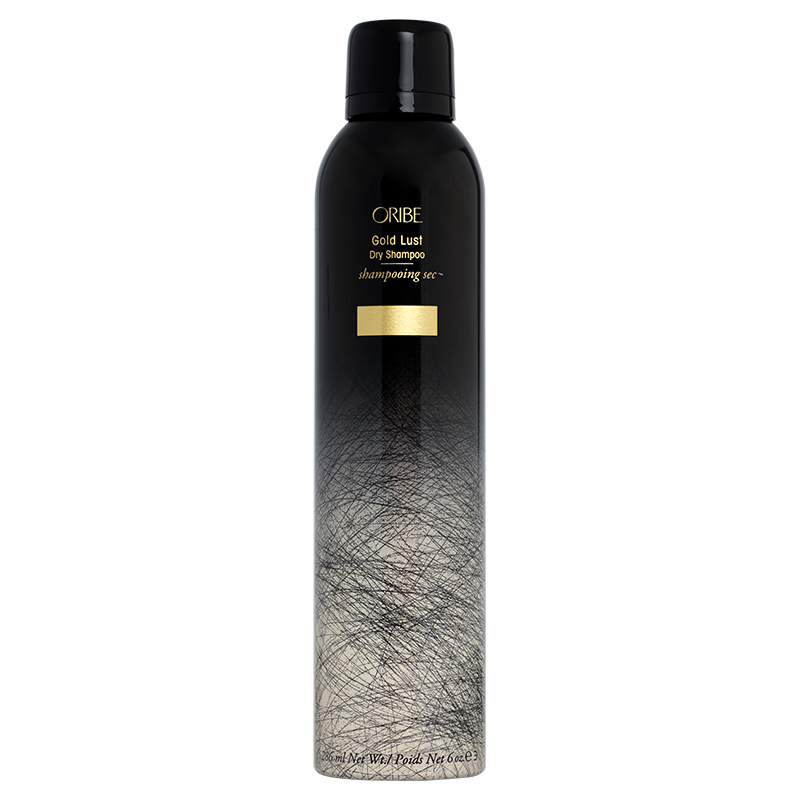 // oribe gold lust dry shampoo
I also got this Oribe Gold Lust dry shampoo. I am really excited about all these hair products! I've used this brand before, but not their dry shampoo. This is a really high end brand and this bottle retails for $44!
I sprayed a little on my hand and it turned white, maybe because it was super concentrated.
I did go ahead and try it on my hair and made sure to use a lot as a test and am happy to say it did not leave any kind of residue on my hair. And it smells really good too – a little fruity smell to it, but not like sickeningly sweet or anything.
// sherrie matthews jade stone roller
Fab fit fun usually has a few beauty or skincare products included, so this Sherrie Matthews Acupuncture Jade Stone Roller must be ones of the skincare products. I have heard about these rollers before, but never used one. This jade roller is supposed to stimulate energy in the skin and help to make it look more youthful. I noticed it also feels cold to the touch, so maybe the coolness helps with puffy skin too. I am happy to see this item in here because I have been curious about these and this is a valued at $45. The other options I would have had, if I got my order in time would have been a pair of over the knee socks or a Pur eyeshadow palette.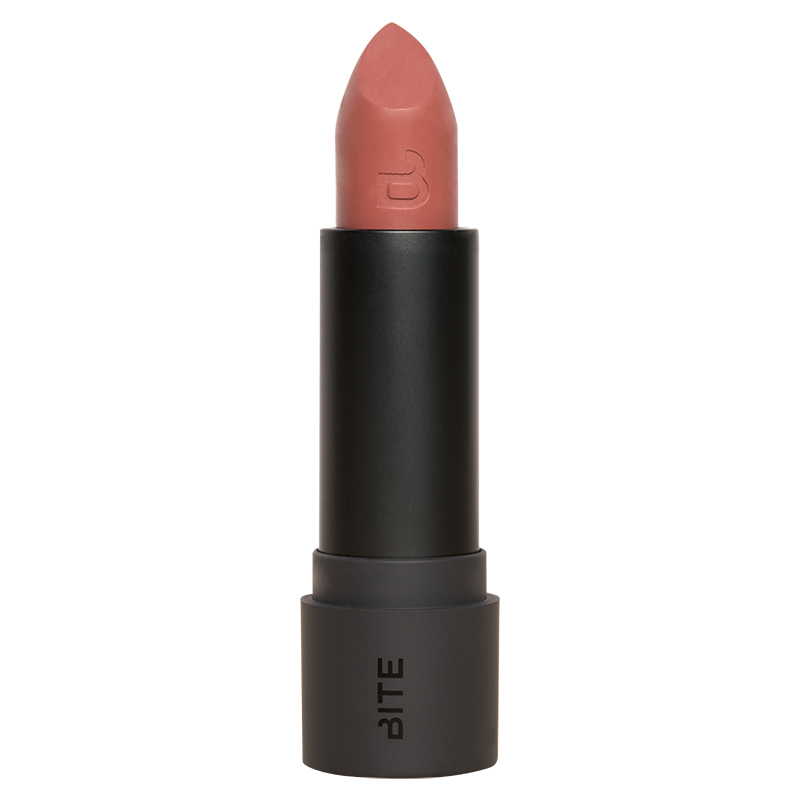 // bite beauty lipstick in meringue
We have another beauty item here. This is the Bite Beauty lipstick in "Meringue". Great color and nice solid packaging. This retails for $26 and I look forward to trying out this brand. The other options I could have chosen are a 4 piece wooden coaster set or Brooke Burke body sliders, which go along with a fitness video on FabFitFun TV. You get access to some fitness videos when you are a member of FabFitFun.
// way of will elevate essential oils
Next, is this Way of Will Elevate Essential Oil kit. They have a $31 retail value. I do have a diffuser already, so will definitely be trying these out. They smelled really good and came in the Eucalyptus and Sweet Orange scents. The magazine that came with my box mentioned that eucalyptus helps with sore muscles and cold symptoms and that orange is good for stomach cramps and headaches. So, I guess you can use these on your skin too, they aren't just for the diffuser. The other option I would have had was a bottle of Anthropologie Mer-Sea Sea Whip body cream in Coconut Sugar. I guess it has dead sea salt in it and sounds like it smells good too!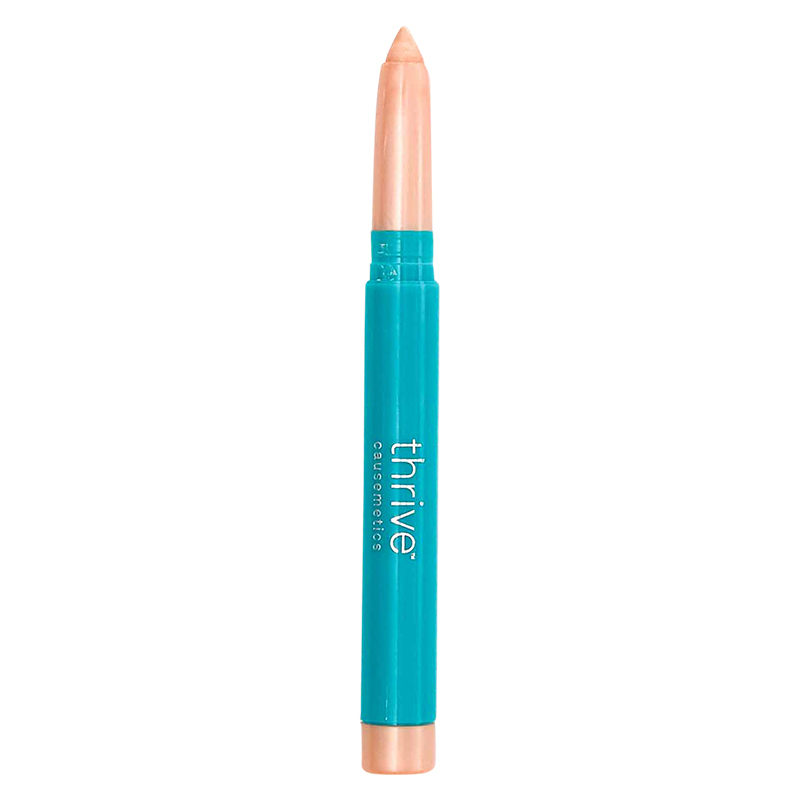 // thrive causmetics brilliant eye brightener
Another beauty item in here is the thrive causmetics brilliant eye brightener. This is made with macadamia and meadowfoam oil and it great to use on the inner corners of your eyes to make them look bigger and brighter. I have used the Thrive brand before when I tried out their mascara and liked it. This product went on very smooth and looks creamy, so I am excited to try it on my eyes. The retail value is $24.
// ahava hydration cream mask
This box just keeps going. It feels like I got more items this time, than I did when I was a member a year ago. This is another skin product and it is the Ahava Hydration Cream Mask. Its retail value is $33 and it is a really large bottle. I have used this brand before so am excited to try this. I know some spas I have been to like to use the Ahava brand exclusively.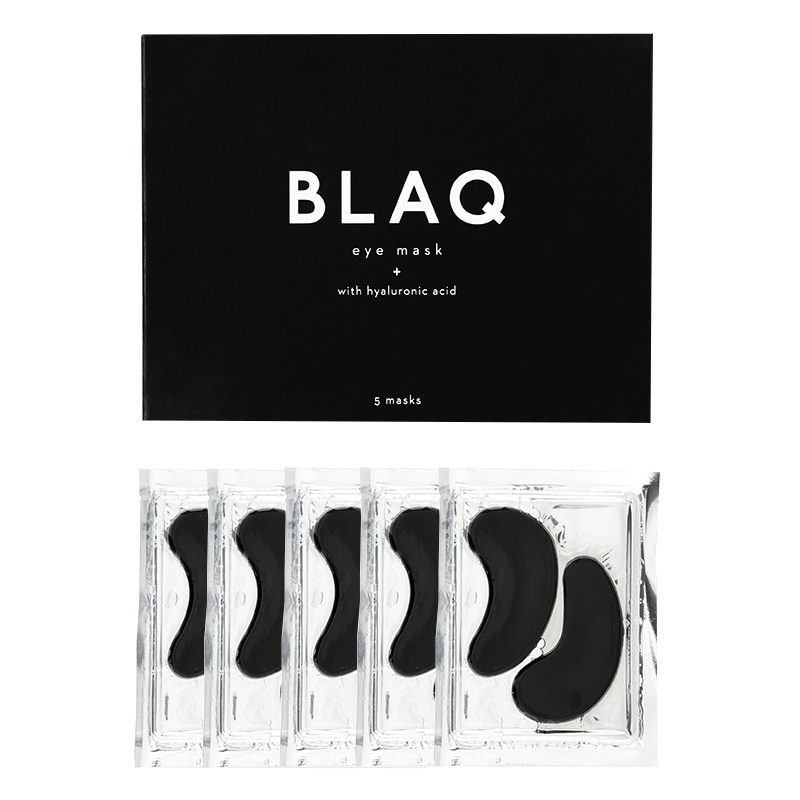 // blaq eye masks
This is another skin or beauty type product. These are the Blaq Hydrogel Eye Masks with hyaluronic acid. They are supposed to help with puffy undereyes and have activated charcoal. I am guessing they are sticky, so they stay under your eyes. There are 5 masks in the package and the retail value is $29. I haven't tried anything like this before, so am curious to see how they work.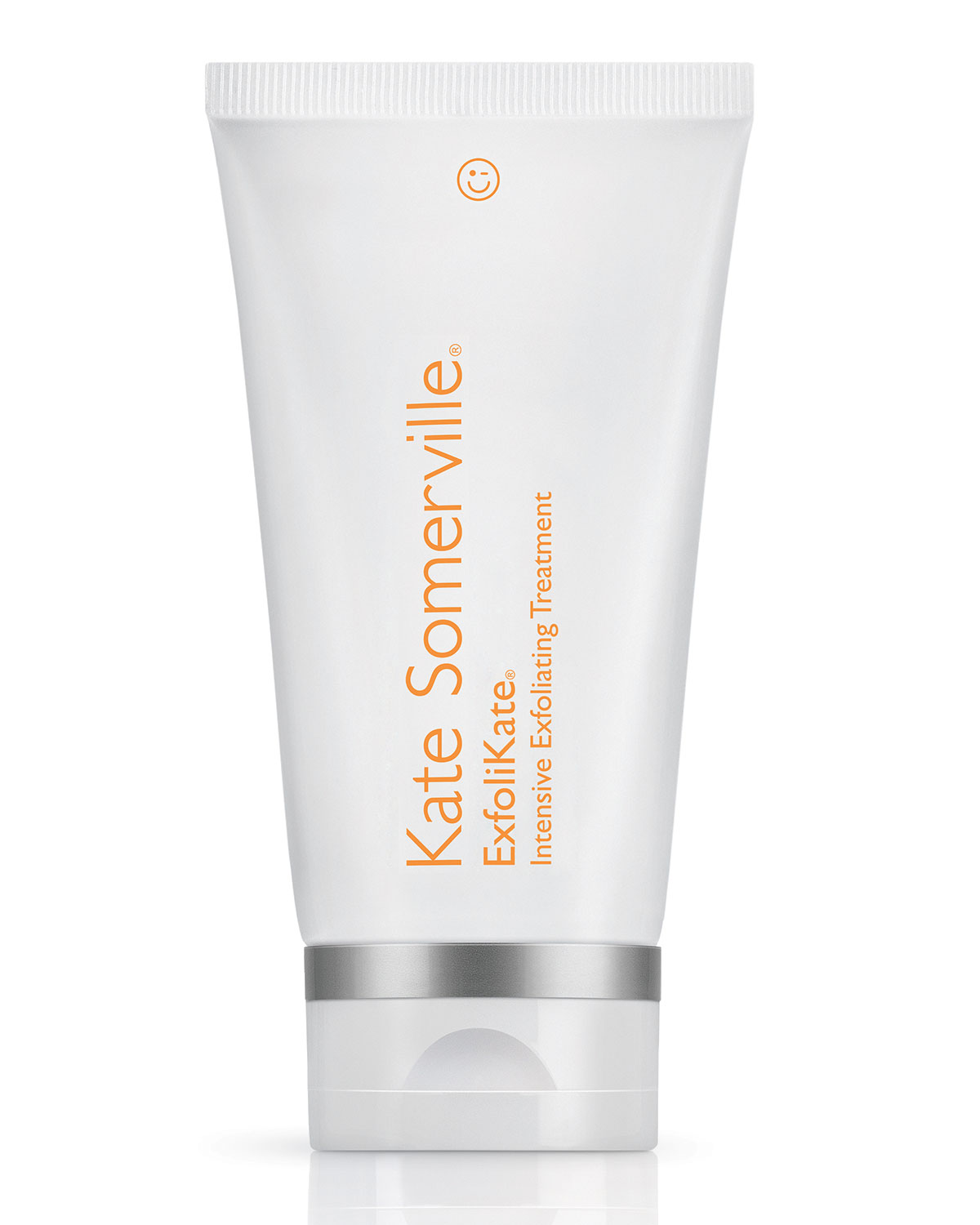 // kate somerville exfolikate
Lastly, this item was not in with the rest of the items in the box. I think I clicked on an ad to get this special add-on for free. It is the Kate Somerville ExfoliKate. I have tried this before. I think I first got this product in my Box of Style last winter. It is a exfoliator for your face and works really well. Exfoliators are another product I love to see in the style boxes because they are pretty universal like those hair products. I will definitely be using this.
I just did a review on my winter Box of Style from Rachel Zoe and that box is at a higher cost and you get fewer products. It is more of a high end style box. If you want the comparison, make sure to check out my latest video on that.


// GET $10 OFF YOUR FIRST FAB FIT FUN
// GET $25 OFF YOUR FIRST BOX OF STYLE
FTC: Not Sponsored. All opinions are always 100% honest and my own. Some links may be affiliate links. If you click a link and buy something, I receive a small commission for the sale. It doesn't cost you anything extra and you are free to use the link or not as you choose. If you do use my links, I appreciate your support.