Box of Style Winter 2018 Unboxing | Box of Style Rachel Zoe
Today I want to share my unboxing of the Winter 2018 Box of Style. If you aren't familiar with Box of Style, it is a quarterly style box from Rachel Zoe, who puts together lots of fashionable goodies all in one place. And even if you aren't into style boxes, with it being the season of giving, this would make a great gift for that someone special in your life. I did a video, if you want the full experience of the unboxing.
I would label this as a high-end style box because it's in the same arena, as say, FabFitFun or PopSugar boxes, but the price is higher than those. You get fewer items, but the items are of really high quality. What I love about this box is that the value is really good and the variety of items is great. So, you usually get a home item, fashion item, accessory and beauty product. They do change it up by the season, so you may get a cozy blanket in the winter and a swimsuit coverup in the summer.
There are usually around 5 products in each seasonal box and everything is packaged really nice. The packaging is always gorgeous. This box has a beautiful rose gold theme. You get a nice little booklet telling you all about everything in the box.
I have a coupon code, if you want to give this style box a try and get $25 off your first box! Click here for the discount code!
So, let's see what I got in my Winter Box of Style.
Marquise Diamond Disc Statement Ring
// Luv AJ Marquise Diamond Disc Statement Ring
The first item is this Luv AJ Marquise Diamond Disc Statement Ring. The retail value is $85. Before my box even shipped, I had the option to choose rose gold or yellow gold. I always pick yellow gold, so went with something different this time and got the rose gold. I like how it has the illusion of stacked rings but it is all one piece. It is really pretty in person, but I don't know if it really feels like an $85 ring. It is nice and solid but not super heavy or anything like I would expect from a high end piece of jewelry. I did not find an exact replica of this, but did find a similar style on amazon.com that you can purchase here.
Exclusive Vegan Leather Tote
// Jules Kae Exclusive Vegan Leather Tote
Next we have the Jules Kae Exclusive Vegan Leather Tote. This retails at $150. This is a beautiful pale pink vegan leather tote that you can wear to work, for travel, or running errands. It's big enough to fit a laptop and I like the option for shoulder or hand straps. There is no way to secure the opening. It is a great size and has a really nice feel to the vegan leather. The rope tied details on the straps makes this a really elegant tote bag. A lot of times vegan leather is on the pricey side, so I would say the $150 retail value is about right. Since this item is exclusive to the Box of Style subscription, I did look around to find a similar tote and found one here.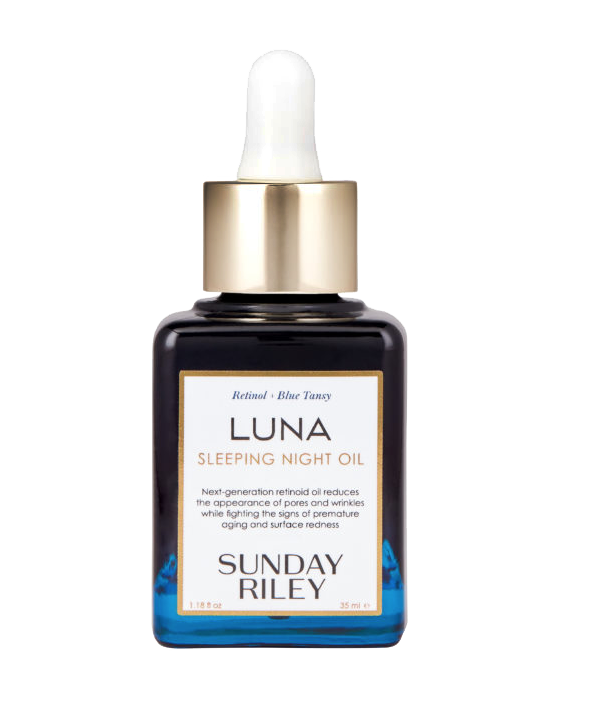 // Sunday Riley Luna Sleeping Night Oil
Next is this full size Sunday Riley Luna Sleeping Night Oil. The retail value is $105. I have heard about the Sunday Riley brand a lot lately, but have not tried anything from them, so am excited to try out this night oil. It is supposed to combat fine lines and wrinkles, even skin texture and reduce the appearance of pores. This is a really nice sized bottle of product, so hopefully I like it, because there is a lot to go through!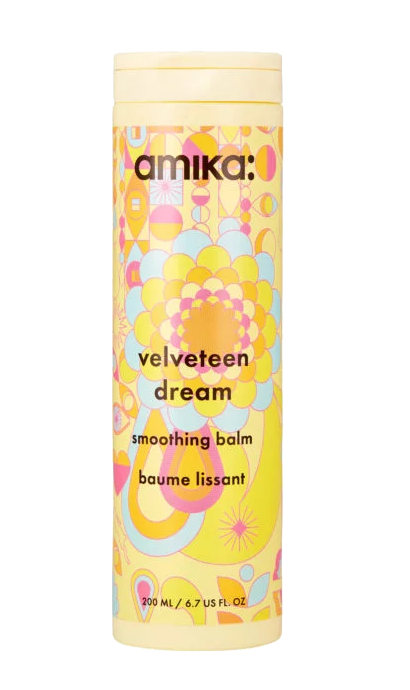 Velveteen Dream Smoothing Balm
// Amika Dream Smoothing Balm
Next, is the Amika Dream Smoothing Balm with a retail value $25. This is a multi-purpose hair product that hydrates and protects against environmental damage, frizz and heat styling. It is a lightweight cream that provides hold without stiffness. It says to apply to damp hair before blowing out for a smooth sleek look. Or you can run a dollop through hair to separate and hold soft waves. So, this sounds like a multi purpose product and I just love when these style and beauty boxes send hair products, because they are so universal and most people will love trying out a new hair product.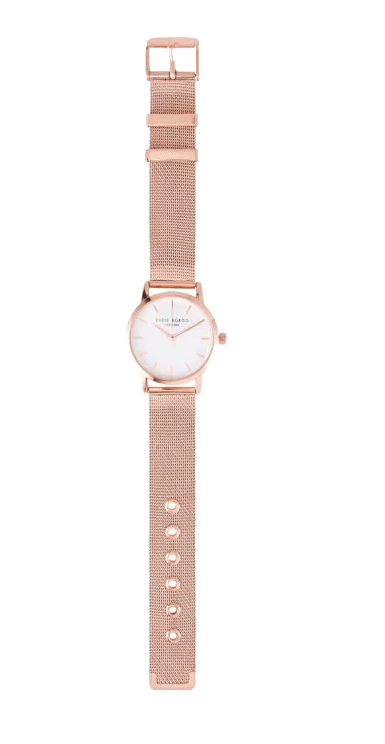 // Eddie Borgo: The Soho Watch
Last we have the Eddie Borgo: The Soho Watch. The retail value is $115. This is an exclusive item for this Box of Style. Sometimes Rachel Zoe partners with a brand and they create an item that is specific just for Box of Style subscribers, so this is one of those. This rose gold watch goes so nicely with the rose gold ring. I kind of wish this was magnetic because it was a little awkward trying to fasten this band. Once it was on, it looked really nice. It does feel a little light for a high quality watch, I would not necessarily value it at $115, I would say maybe half that. I was not able to get a link to this exact watch, since it is an exclusive item for this Box of Style, but I did find a similar watch here for less money! Check it out by clicking here.
So overall, this wasn't my favorite Box of Style. But I still love Box of Style, that is part of the fun – you don't know what you will get and no guarantee you will love everything, but overall the success rate has been good with my Box of Style subscription.
I will make sure to leave my Box of Style link below, so you can check it out for yourself or to give as a gift for someone else. As of today, the price for 1 Box of Style is $99 and then you get a discount for a set of 4 at $349. Even though the price is high, the value is good because, for example, the retail value of everything in this box was around $450. If you want to see if I got more excited about my FabFitFun, make sure to subscribe because my next video will be all about the Winter FabFitFun, which is another style and beauty box at a lower cost.


// GET $25 OFF YOUR FIRST BOX OF STYLE
// GET $10 OFF YOUR FIRST FAB FIT FUN
FTC: Not Sponsored. All opinions are always 100% honest and my own. Some links may be affiliate links. If you click a link and buy something, I receive a small commission for the sale. It doesn't cost you anything extra and you are free to use the link or not as you choose. If you do use my links, I appreciate your support.