Win a Sugar Paper 2019 Planner!
Today I just want to say thank you to all of you who have been watching my videos and reading my blog posts. I recently reached 500 subscribers on my YouTube channel. I think of you all as friends in this little Artsy Cupcake community and I have really enjoyed bringing you videos and blog posts over the last few months. I hope you have gotten some helpful tips and creative inspiration from me on all things life, home, health and style. Creating videos that have a purpose, with you guys being my purpose, has been really fulfilling and the perfect extra creative outlet for me, outside of my full time job as a graphic designer.
As a small thank you I am doing this giveaway. Since we talk a lot about success, organization and productivity topics here on Artsy Cupcake, and with the new year coming up, I thought a planner might be something you guys would need and enjoy for the whole year.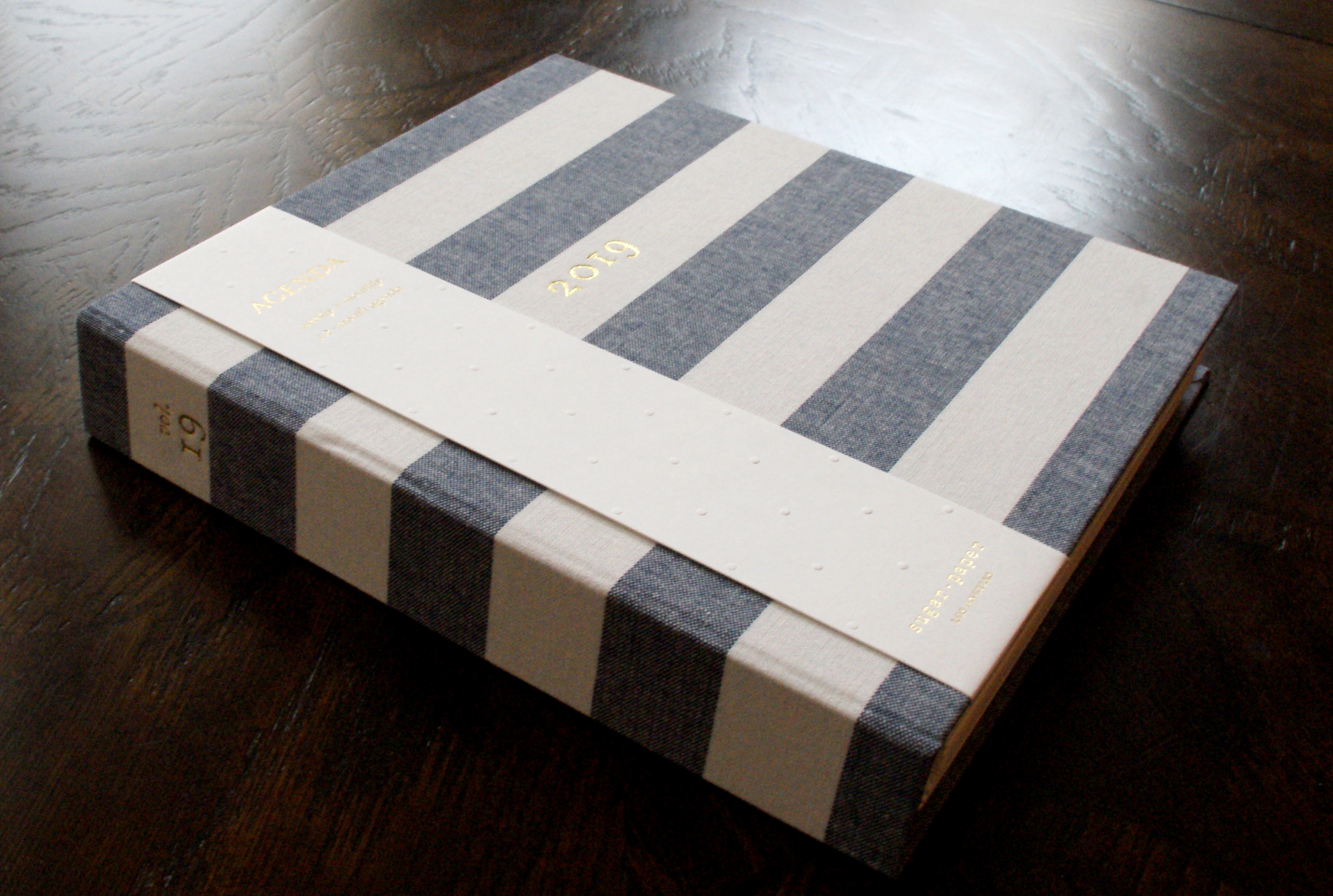 This is the exact type of planner I used for 2018 and it's super high quality and held up really well and pretty much still looks like new after one year of use. I bought this 2019 planner with my own money, this isn't sponsored or anything. Sugar Paper is just one of those brands I really respect because their quality and elegant designs are spot on with what I look for in a product. Sugar Paper is based in Los Angeles and they make all kinds of planners and other paper goods. The planner I am giving away is called the Concealed" planner and it is fabric bound with the pages on a spiral, so they lay nice and flat. There are inspirational quotes throughout and monthly, weekly and notes views for the calendars. In my "How to be Crazy Productive" video and blog post, I went into how I plan out my schedule with to do lists and this planner does go along with that method. I picked out the "Chambray Stripe" design for this giveaway because I felt it was classic and elegant. I love the gold foil details throughout this whole planner – it really gives it that high end look. It is 7.25 x 8 inches in size, so not too big to slip into your purse or your laptop bag. And the hard cover really helps to keep it from getting dinged up when you travel with it.
For this giveaway, the only requirement to enter this contest is to be a subscriber to my YouTube channel. That doesn't cost you a thing, plus you'll get some great tips and tricks from me if you join the Artsy Cupcake crew! I am doing this contest through Gleam, and they make it really easy to enter. Once you show that you are a subscriber of Artsy Cupcake, then there are a bunch of other ways you can get bonus entries, such as making a comment on my blog or following me on Twitter or visiting my Instagram. So make sure to get all the entries you can so you have a better chance to win this gorgeous planner!
Don't forget to tell all your friends if you want them to have a chance to win too!
Contest will run from 9am CST Sunday, December 16, 2018 - 11:59pm CST Monday, December 31, 2018. I will contact the winner directly on January 1, 2019.
Good luck!