FabFitFun Unboxing 2019 | Spring Spoilers
Have you been wondering, "What is Fab Fit Fun?" Well, I have some FabFitFun Spring Spoilers for you today! This post will give you a really good idea of what all the excitement is about! I am really excited about this box and I did a FabFitFun unboxing in this video to show you everything inside the box. I went into a more detailed description of what FabFitFun is and how it compares to other lifestyle box subscriptions in my Winter 2018 post, so if you want more details, then make sure to check out that post too. I will also post a coupon code at the bottom of this post, in case you want to try FabFitFun out for the first time!
If you aren't familiar with FabFitFun, it is a quarterly style and beauty box. They have a really nice variety of items and you end up paying a lot less than the value of all the items included in the box. The box goes for around $49, depending on what sales are going on and as you will see some of the items go for more than $49 so there is quite a savings here. if you are an annual member you get to pick some of the options of what they send you. I will link the items, in case you missed out on this box but want to buy something for yourself.
The packaging is always so cute, they always do a different illustration and this Spring 2019 box has a cactus theme. There are some coupons and a magazine with some great articles and all the details on the products in your FabFitFun box.
This is the Deux Lux Demi Backpack and it retails for $75. I also had the choice of an aromatherapy diffuser and a floral robe. I absolutely love backpack purses and can't have enough of them, so I got this one because I liked the neutral colors and it is a nice size. It has little snaps on the sides to tighten up the opening and the straps are adjustable. It is a canvas on the off-white parts and the black areas look like leather. It is lightweight and super cute!
I got these black sunglasses from Quay called the My Girl Sunglasses. It is nice that they came with a little carrying pouch. They retail for $55.00. They have black hardware and metal accents, and an oversized cat eye frame. I had a choice between these and an aviator style. The other choices were a cute little picnic set and the Korres wild rose vitamin C lotion. I liked how they had such a variety of items to choose from.
The next item was part of a custom choice between the Larido aromatic mandarin body lotion and some rose gold measuring spoons. The third choice was a mystery choice and since I already have measuring spoons and plenty of lotions to go through, I went with the mystery choice. It is a set of lip stain and lipgloss from the Doucce brand. The color is in dark lust and it is a medium pink shade with orange undertones. You put the stain on first and finish with the gloss for a long wearing lip color. The packaging felt really nice on this one, just a really solid and good looking lip set.
Champagne Charcoal Body Scrub
This next item was a surprise. I am really happy with this because this charcoal body scrub smells so good and feels really scrubby. I like when the scrubby bits are really chunky and even though it is made of charcoal, it smells good, almost fruity. It is the Manna Kadar Champagne Charcoal Body Scrub and retails for $34.95.
Another mystery item here. It is the Ouai Leave in Conditioner which retails for $26.00. I have mentioned before I love when they include hair products because I love trying out new ones. This one is a multi-tasking leave in conditioner. They claim it will smooth, soften, and detangle hair with moisturizing properties and even has heat protection.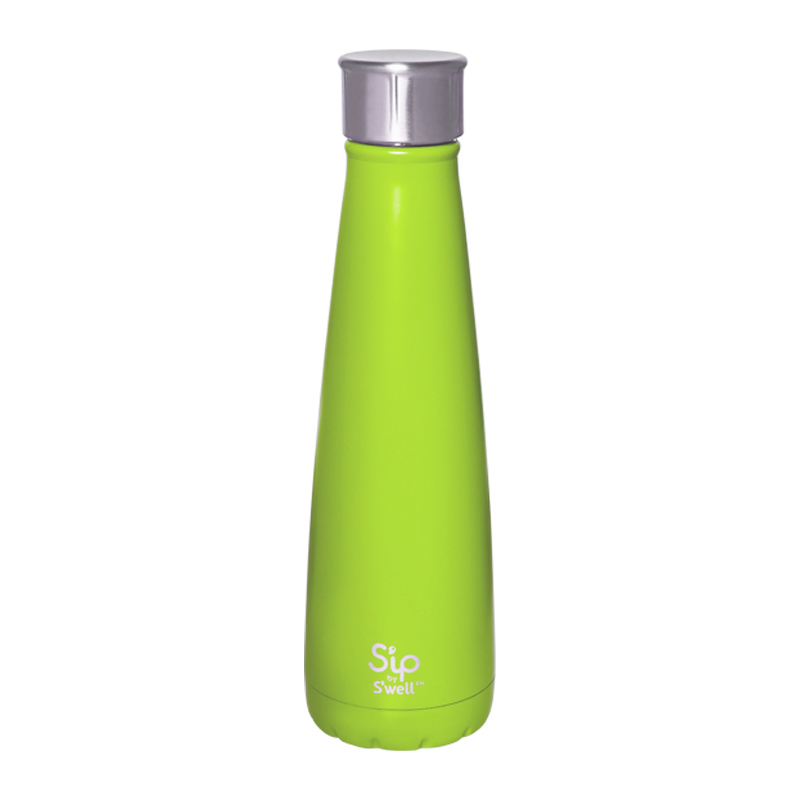 This is the Sip by Swell stainless steel insulated water bottle. This goes for $19.99. I have never used this brand and love the bright green color. I did not get to choose the color, but I am glad I got this cheerful one. I will definitely use this and like that the opening is not too small so it shouldn't be too hard to clean. The other choices for this selection were the Ciate translucent setting powder and a necklace from The Two Bandits.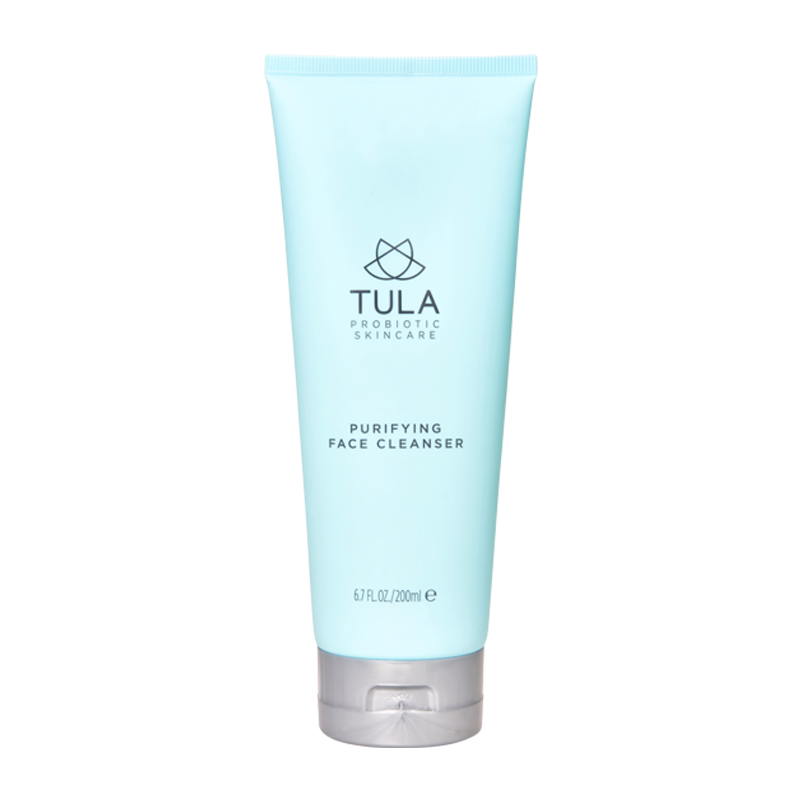 This is a really large bottle of face cleanser! This will last me a long time. It is the Tula Purifying Face Cleanser and it retails for $28.00. The packaging says it uses the power of probiotics to gently remove dirt, impurities, and makeup while leaving the skin balanced and clarified. I also had the choice between a skin brush and a jump rope. I went with the face cleanser because I know it is something I can always use and was also a brand I hadn't tried before so am curious to try it out.
So, that was everything in the Spring 2019 FabFitFun. I hope this got you excited to receive yours if you havent' already. And if you've never tried a FabFitFun, maybe this peaked your interest? I have a coupon code right here, if you want to save a little money when you try out your first box.
FTC: Not Sponsored. All opinions are always 100% honest and my own. Some links may be affiliate links. If you click a link and buy something, I receive a small commission for the sale. It doesn't cost you anything extra and you are free to use the link or not as you choose. If you do use my links, I appreciate your support.